The majority of Corporate Organizations will give employees corporate gifts like Bag and backpack to carry their personal items, like Laptops etc. Regal is one of the Best Laptop Bags and Backpack Manufacturers & Suppliers in Bangalore, Employees can also benefit from carrying their own belongings in these backpacks, which is very convenient and easy for them with the aid of these corporate bags. It is also a form of employee satisfaction and another way to make them happy by providing all these facilities. We also offering you a insulated silver bag, black food delivery bag and logistic and courier delivery bag.
Regal is one of the Best 

Laptop Bags & Backpack Manufacturers in Bangalore

 

& Suppliers of High-Quality Bags, including Laptop Bags, Backpacks, Executive Bags, Sling Bags, Food Delivery Bags, E commerce Delivery Bags, Duffel Bags, Grocery Delivery Bag, Pizza delivery Bags, Corporate Gifting Bags, School Bags, Luggage Bags, Cotton Bags, Trolley Bags, Anti-Theft Bags, Travel Bags with Customize Logo Branding. 
Backpack
Backpacks are commonly used by hikers and students, handbags for carrying heavy loads or carrying any sort of equipment...
Laptop Bag
That is slightly larger than the laptop, and designed to protect the device from bumps, scratches, water and dust......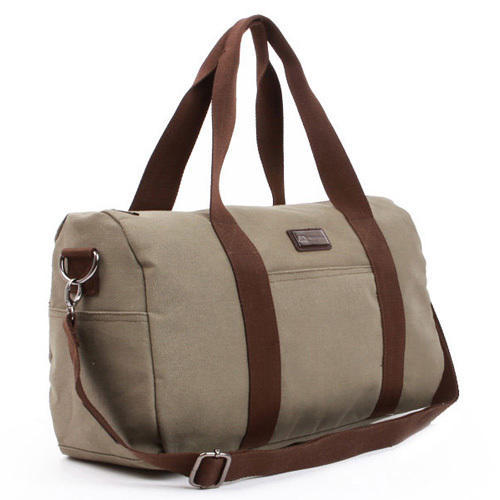 Duffel Bag
Duffle bags are generally equipped with extra pockets to fit clean clothes, gym clothes, shoes....
Grocery Delivery Bag
A large bag made of a strong material, used for storing and carrying goods. postbag. bag. satchel. sack...
Food Delivery Bag
These will help decide what is the best food bag for your specific needs...
Hand Bag
Bag used to carry money, wallets, phones, and other daily essentials...
Trolley Bags
Object with wheels that you use to transport luggage...
Pouch Bag
A small bag often closing with a drawstring and used especially for carrying loose items in one's pocket...
Regal Laptop Bags & Backpack Manufacturers  & Suppliers In Bangalore
Laptop bags and Backpack are designed to protect and carry laptops. They are made from different materials such as canvas, leather, and nylon. The laptop backpack has compartments and pockets that allow the user to keep other items such as books, files, and pens along with the laptop.
What are laptop Bags?
Laptop Bags are specially designed to protect your laptop while you're on the go. They typically have padded compartments or sleeves for your laptop, as well as extra space for other items like books, notebooks, and chargers. Some also have features like water-resistant materials and weatherproof zippers to keep everything safe in case of bad weather. When choosing a backpack, be sure to pick one that's comfortable to wear and has enough space for everything you need to bring with you. If you're looking for a laptop backpack manufacturer in Bangalore, there are a few options to choose from. One is Lumi bags, which offer custom-made bags and designs according to your specific needs. You can also check out In case India, which offers a wide range of ready-made laptop backpacks at different price points. Finally, if you want something truly unique, you can try The Backpack Company, which allows you to design your own backpack using their online tool.
The different types of laptop backpacks
When it comes to choosing the right laptop backpack, there are a few things to consider. Different backpacks offer different features, and it's important to choose one that will fit your lifestyle and needs. Do you need a backpack with a lot of compartments for storage? Or are you looking for something more simplistic and streamlined? Consider what you'll be using your backpack for on a daily basis, and make sure to select one accordingly. There are a few different types of laptop backpacks on the market today. Here's a quick overview of some of the most popular options: 1.
Traditional Backpack: A traditional backpack is perfect for students or busy professionals who need to carry a lot of items with them on a daily basis. These backpacks often have multiple compartments for storage, as well as straps that distribute the weight evenly across the back. 2.
Rolling Backpack: If you're looking for a backpack that's easy to transport, then a rolling backpack may be the right choice for you. These backpacks come with wheels and a handle, so you can simply roll them along behind you as you walk or take public transportation. They're perfect for carrying heavy loads or for traveling long distances.
How to choose the right laptop backpack
When it comes to choosing the right laptop backpack, there are a few things you need to take into consideration. The first is the size of the backpack. You need to make sure that it is large enough to fit your laptop, as well as any other items you may need to carry with you. The second is the style of the backpack. There are a variety of different styles available, so you need to choose one that fits your personality and needs. And finally, you need to consider the price. Laptop backpacks can range in price from a few dollars to hundreds of dollars, so you need to find one that fits your budget.
Here are a few tips to help you choose the right laptop backpack:
First, consider the size of the backpack. You need to make sure that it is large enough to fit your laptop, as well as any other items you may need to carry with you.
Second, take into account the style of the backpack. There are a variety of different styles available, so you need to choose one that fits your personality and needs.
Third, consider the price. Laptop backpacks can range in price from a few dollars to hundreds of dollars, so